Truist Arena Seating Chart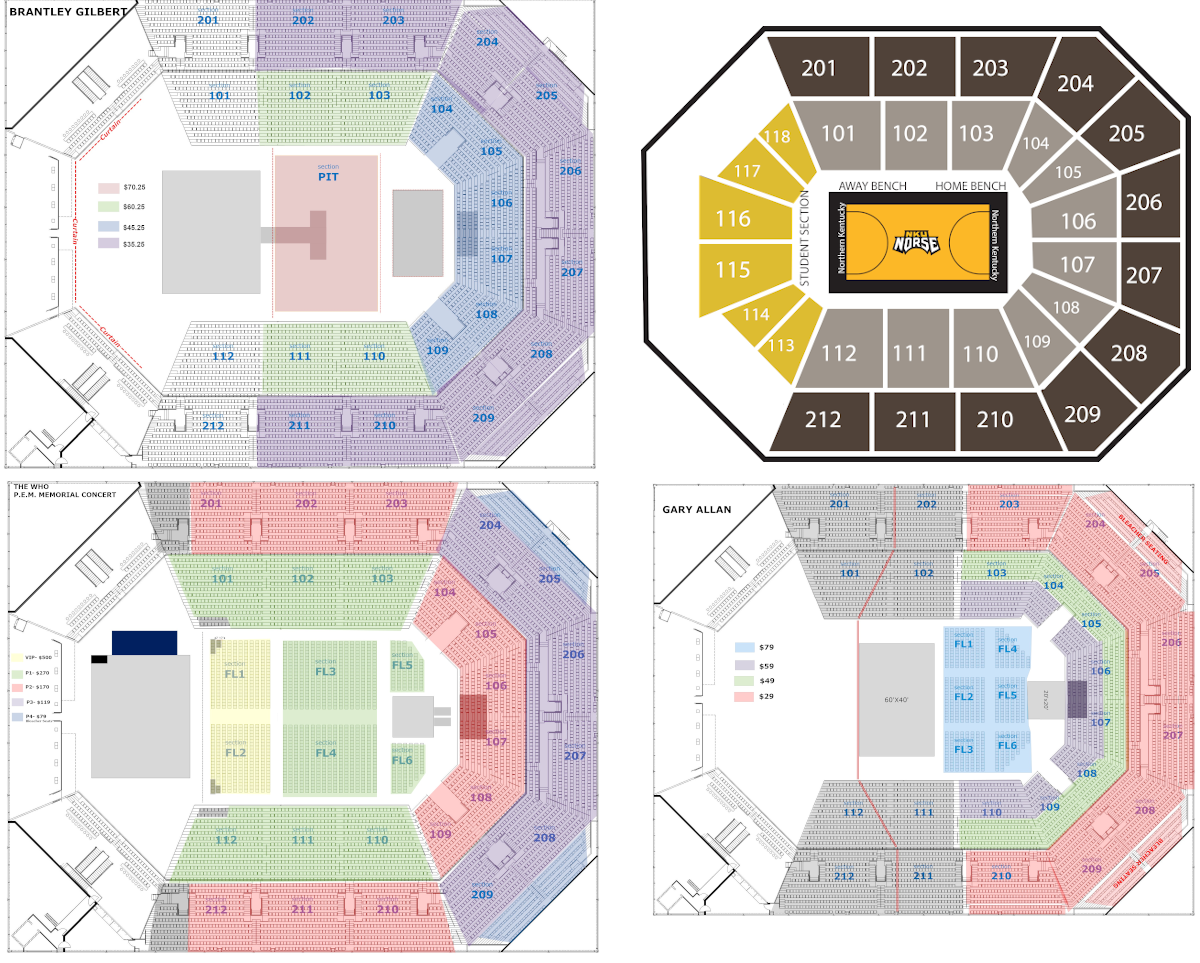 Truist Arena offers 10,000 seat maximum across various levels of the venue. Program requirements can block off certain seating sections which can limit the number of available seats. All details for seating will be discussed in program guides or event descriptions. Seating is arena-style seating with careful engineering for comfort, armrests for relaxation, and plenty of space so that most guests won't feel cramped no matter where they are in the venue.
ADA-compliant seating is available across all levels and price ranges including wheelchair and up to three companion seating options on the floor. To find out more information about ADA-compliant seating please call the box office at 859-292-2889.
The photo shows the most common seating arrangements for concerts and sporting events.
NOTE: The seating arrangement can be subject to change depending on the type of event. Always check the seating chart for your individual event which can be viewed when selecting your ticket.
Reserve your seats now by purchasing your tickets using the link below. View the BB&T Arena schedule to purchase tickets for all upcoming events.
To read more about the ticket and refund policies, please visit the ticket information page.